Kentucky Mid-State

Appaloosa Horse Club


Welcome to our web site!

For those of you interested in joining our club,

please go to the Membership Form page.  All forms on this site can be highlighted and printed, or copied and pasted to a word file.

All Members:  We will have a for sale, foal announcement & links pages...

FREE advertising with membership. 

or email for home address, should you need to snail mail the pictures.

2015 Kentucky Mid-State Officers

President:  Tonya Lindsay

Vice President:  Jeff Crawley

Secretary:  Cheryl Toole

Treasurer:  Paula Gatewood

Youth Director:  Jessica Williams

Pointkeeper:  Tina Desjourdy-Drake

3 Yr Director:  Barbara Dixon

2 Yr Director:  Buddy Walker & Dennis Dixon

1 Yr Directors:  Mark McCaulley, Greg Beasley, Wayne Toole

MEMBERS:  Don't forget to mail in your

points/show results to:

Jessi Williams

2900 GRATZ ROAD OWENTON, KY 40359



This page was last updated: April 21, 2017
KMS MEMBERSHIP RATES:

Single Members:  $15.00

Family Membership (includes youth 18 & under):  $20.00


Shirts also for sale!!!

$22.00 for regular sizes $23.00 for  XL & Larger

$2.00 Shipping

Tonya Lindsay

2040 Elk Lake Resort Road

Owenton, KY  40354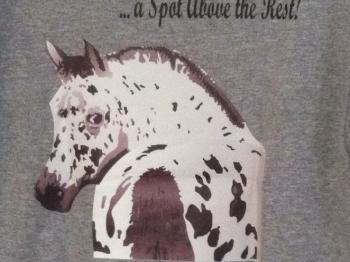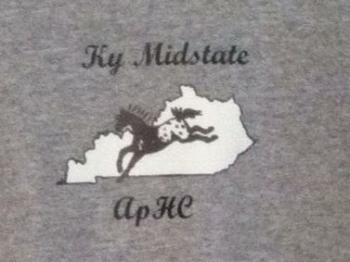 And check out the show facilities at:

Photos on our Facebook page!